About TNT
TNT is one of the world's largest express delivery companies. On a daily basis, TNT Express delivers close to one million consignments ranging from documents and parcels to palletized freight. TNT offers road and air delivery services in Europe, the Middle East and Africa, Asia-Pacific and the Americas.
Since 25 May 2016, we are part of the FedEx family of companies.
Economy Express
Perfect for less urgent parcels and freight
Economy Express allows you to control your costs on less urgent shipments, while still being sure they will arrive on a specific day.
• On-time express parcel delivery
• Door-to-door
• Worldwide
• Online tracking
• Additional services available
Dimension:
Maximum 70 kg per piece / 500 kg palletized / 1.8m x 1.2m x 1.5m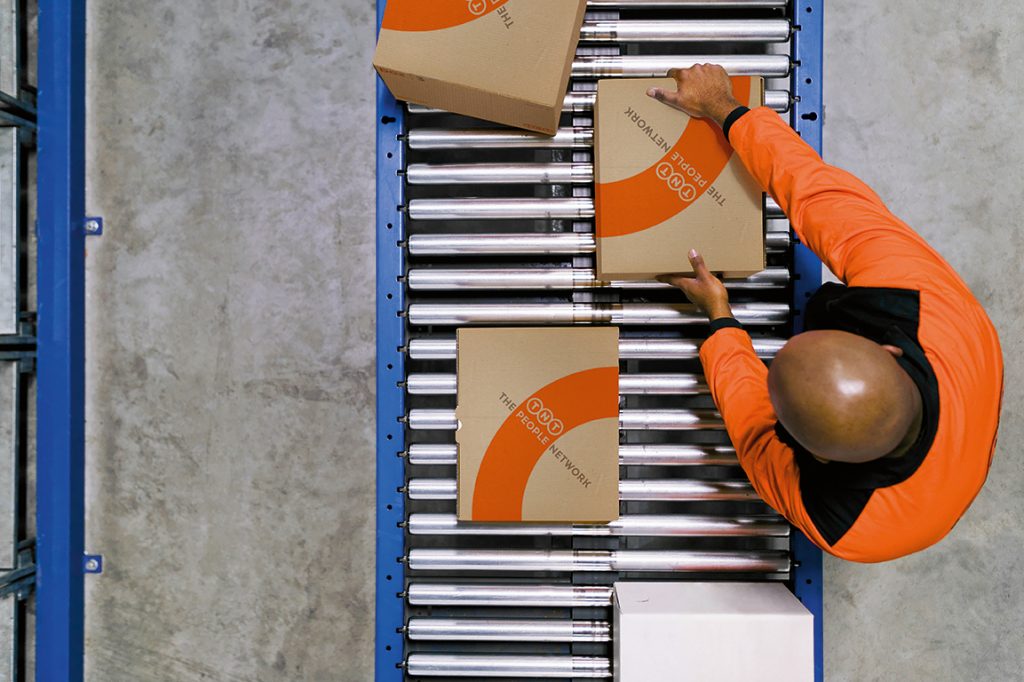 Express
Perfect for documents and parcels
Express service have speed in mind. With delivery the next possible working day, this is the choice if you need to get your shipment where it needs to be – fast.
• Optional guaranteed morning deliveries
• Door-to-door
• Worldwide
• Online tracking
• Additional services available
Dimension:
Maximum 30 kg per piece / 1.2m x 1.0m x 0.7m